Montanavision Media Inc.
Client Since 2009.
GAPWEST Broadcasting
KCTR-FM, Billings

---
Channel=275C1, 102.9 MHz.
ERP=100 kW.
N Lat=45° 45' 59"
W Long=108° 27' 19" NAD27
FCC Facility ID=16773.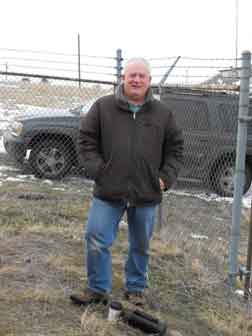 One day in January, 2009, Dick Jones called upon us to relamp the KCTR Tower.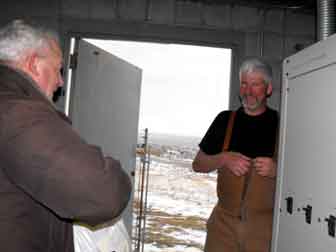 At the Sacrifice Cliff Electronic Site, the temperature was +18F. In the warmth and shelter of the transmitter building, Jim zips up his coveralls for the climb.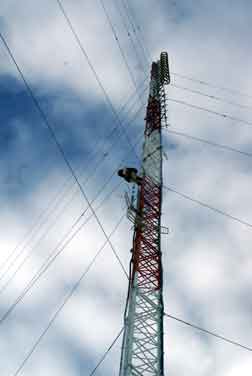 The KCTR Tower is 370 feet in height.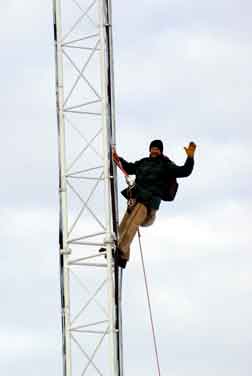 Jim waves to the camera, 15-Jan-09.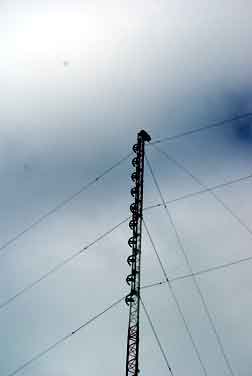 The blob at the top of the tower means that Jim has reached his goal. Winds at the top were averaging 25 mph.

---
GAPWEST Main Page.
GAPWEST Broadcasting Web Site.

Montanavision Home Page.
This page updated 14-Mar-2016.